Laptop Repairing In Pakistan
Call Or Whatsapp 03211412323 Or Call For More Detail 111-137-137 Or Visit Outlets LG 98 or LG 132 or Office No 17 3rd Floor Hafeez Centre Gulberg Lahore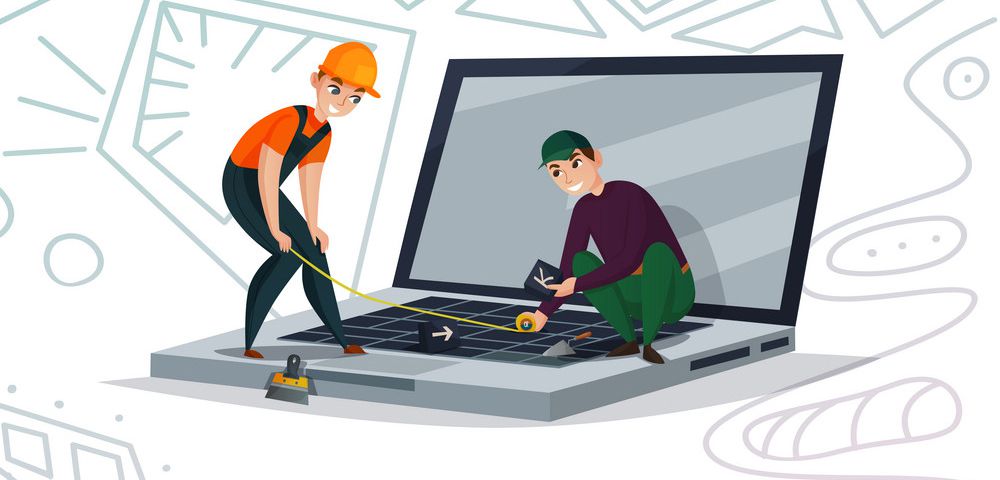 Laptops are one of the wonderful computing devices used by many people today. They are as powerful as desktop computers and the biggest advantage related to the laptop is they are portable. Also, these devices consume minimal electricity and energy. As this device has this much of benefits, it also has some demerits. Due to the compact design of this device, it is much susceptible to damages. Once they get damaged, they need intricate repair service particularly when the damaged parts of the laptop are minute and delicate hardware areas.
Some of the common problems arises in a laptop are

* Not charging
* Doesn't turn on
* Shutdowns suddenly
* Doesn't display anything
* Weird noise while running
* Slow running
* Over heating
* Bugs etc

Also, some of the issues are not handled manually and it must need a professional help. For example, if the #screen of a laptop gets damaged, one cannot change or repair the laptop by themselves. It can be serviced by the professional only. Also, if the damage is physical defects like motherboard failures, power failures, broken screens, etc, then it is must to take the help of an #expert laptop repair
We offer high quality, reliable troubleshooting and repair services for laptop and macbooks at chip level, all of our services are conducted by trained professional technicians with the experience and expertise to deliver high quality, reliable repairs. competitive prices for quality laptop repair service. Our experienced laptop repair technicians specialize in all makes and models of laptops and notebooks Motherboard repair at component level. Especially for Screen repair or hinges repair and power jack repair or replacement for all kind of Laptop
Nothing is more frustrating than something not working when you need it most. Laptop always seem to break down and need repair at the worst times. Perhaps you're in town for a conference or a final paper is due for a class - whatever the case, getting your laptop repaired is essential.

Laptop Diagnostics: Our technicians are experienced in providing diagnostic services and are able to identify the root of the problem on laptops.
Laptop Repair: We are able to establish a plan to help get slow-running machines back to peak performance or replaced with new equipment, while making sure your devices are protected and information is backed up.

Following are the conditions or you can say damages that we repair.
Laptop Keyboard Repair & Replacement
Faulty parts replaced or repair on any laptop
Laptop crashes
Laptop Overheating Service
Laptop LCD/LED damages or complete broken down
Laptop Mother Board Problems
Spill damaged Startup problems – Laptop won't boot
No image on screen or #Blue Screen
Lines across the Lappy screen
Laptop Hard Disk Problems
Our services keep your laptop computers up and running smoothly. Speed up your systems, Professionals to the core, we employ only qualified, knowledgeable and expert technicians to serve you better. You will find prompt, fast, and efficient services. Call us for any of the following services, anytime software set up laptop computer services, tuneups and repairs issues, Upgrades, peripheral additions and set up, troubleshooting, resolutions
Repairing Outlets
LG 98 or LG 132 or Office No 17 3rd Floor Hafeez Centre Gulberg Lahore
Call Or Whatsapp 03211412323 Or Call For More Detail 111-137-137