Google Home - Smart Speaker & Home Assistant
Free Shipping
Cash on Delivery
Google Home - Smart Speaker & Home Assistant
Specification:
Get to know Google Home.
Google Home is a voice-activated speaker powered by the Google Assistant. Ask it questions. Tell it to do things. It's your own Google, always ready to help. Just start with, "Ok Google".
Command your audio.
A simple voice request triggers Google Home to play music, podcasts or radio from services like Google Play Music, Spotify, YouTube Music, Pandora and TuneIn.
Ok Google, play my "Friday starts now" playlist.
Alright. Playing your Spotify playlist called "Friday Starts Now".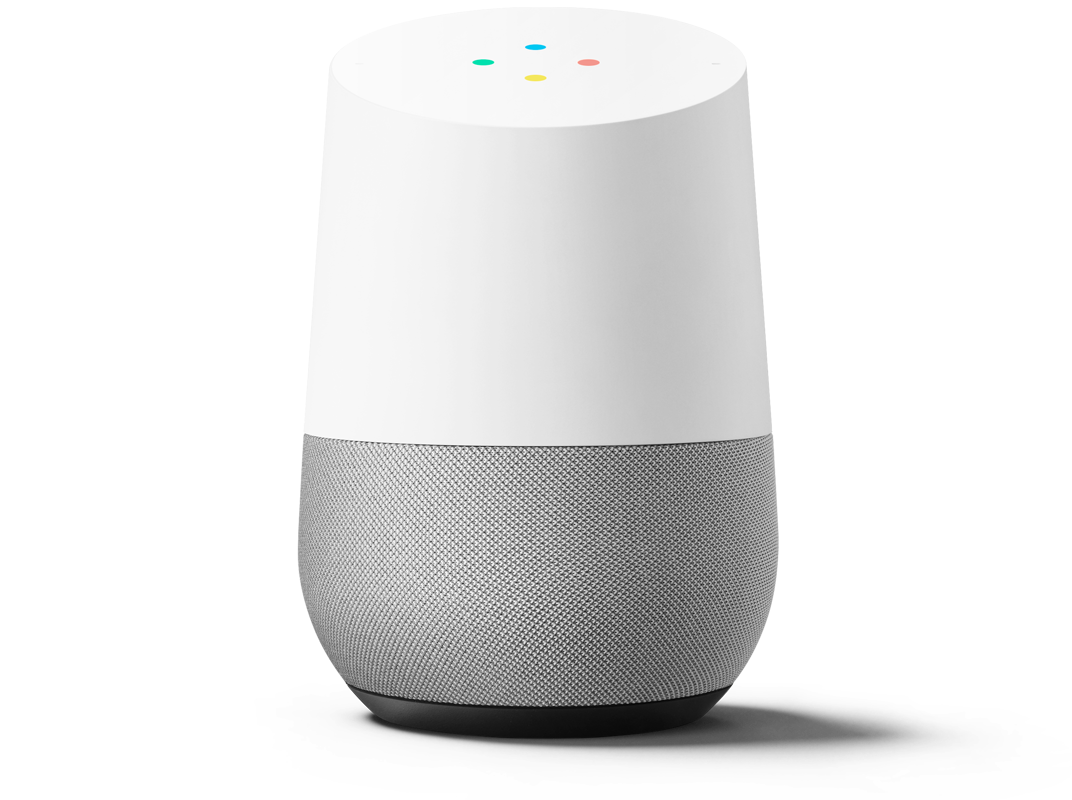 Get answers from Google.
Thanks to Google's rich history in search, Google Home is ready for your questions. Get real-time answers including the latest on weather, traffic, finance, sports, local businesses and more.
Ok Google, how do you say "I'm allergic to shrimp" in Portuguese?
Sou alérgica a camarão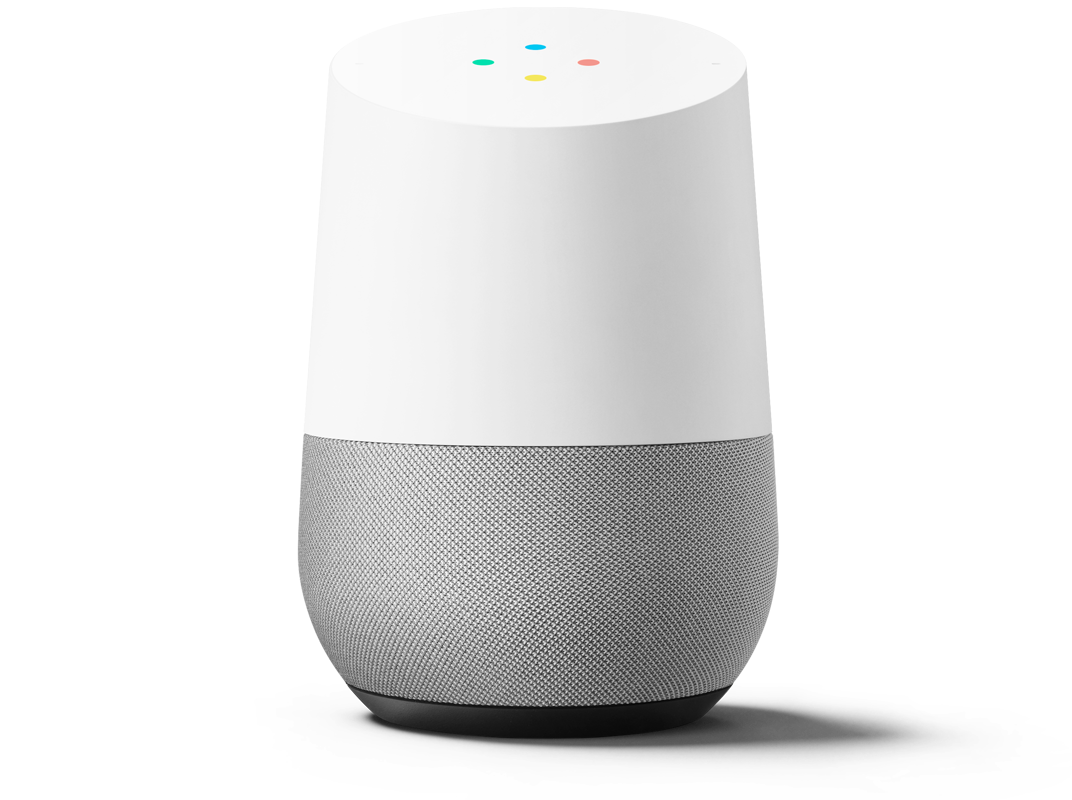 Plan to do more.
With your permission, Google Home will learn about you and get personal. Google Home can retrieve your flight information, set alarms and timers, and even tell you about the traffic on your way to work.

Ok Google, tell me about my day.
Good morning, Michelle. The time is 7:21 AM. The weather in San Francisco currently is 72 degrees and sunny. You may want some sunscreen. Today at 9:30 AM you have '5k run at Crissy Field'. Have a nice day!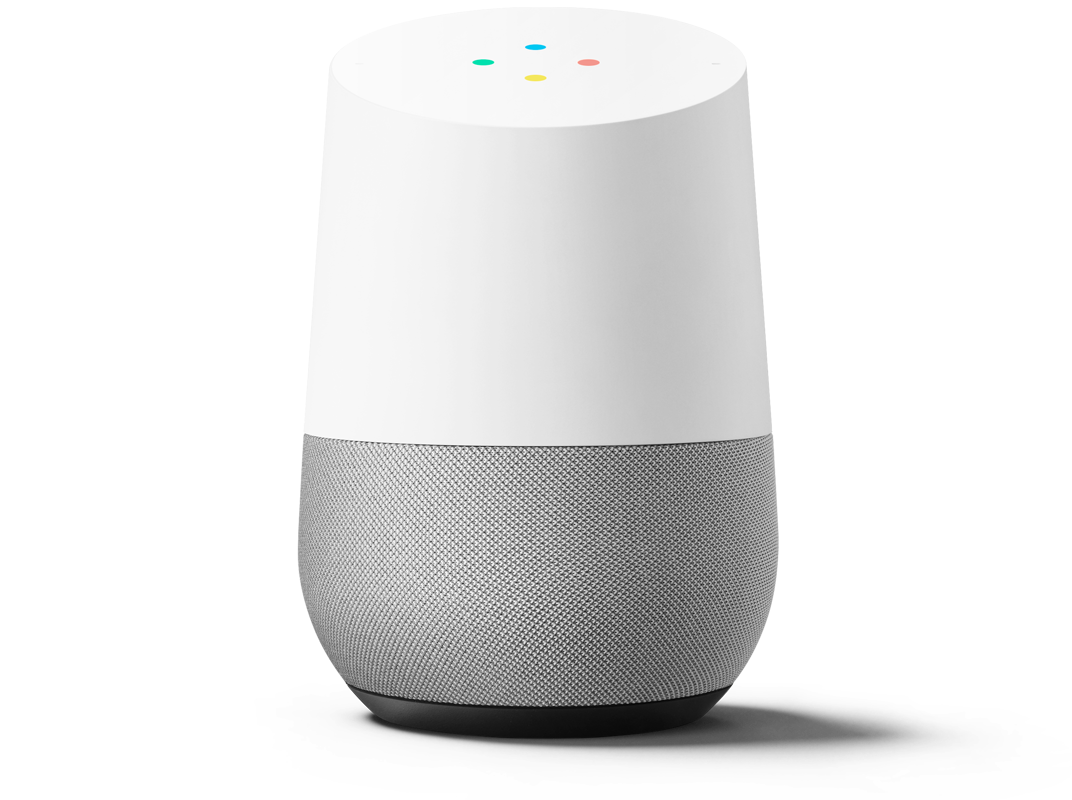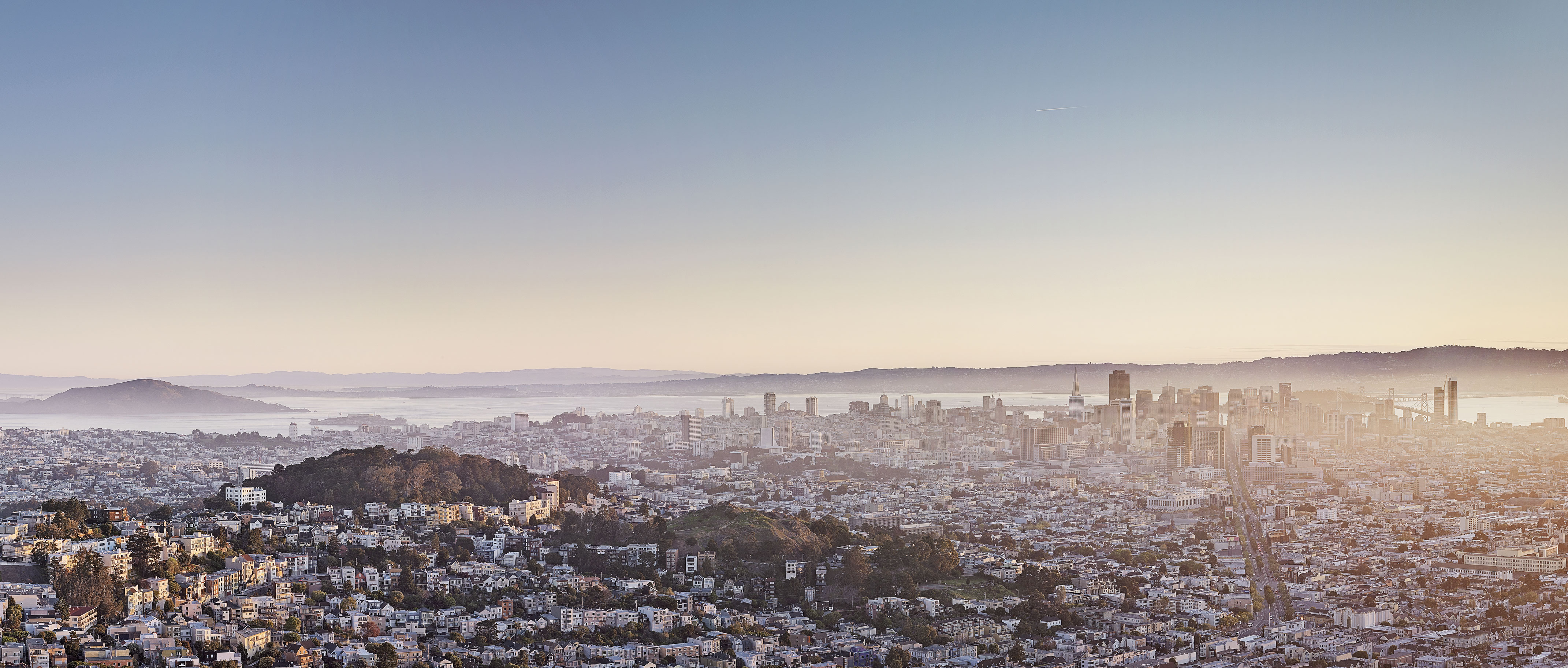 Voice-control your smart devices.
Google Home connects seamlessly with smart devices like Chromecast, Nest and Philips Hue, so you can use your voice to set the perfect temperature or turn down the lights.
Find out everything Google Home can do with your smart devices.

Ok Google, watch Stranger Things from Netflix on my Living Room TV.
Alright. Stranger Things from Netflix. Playing on Living Room TV. *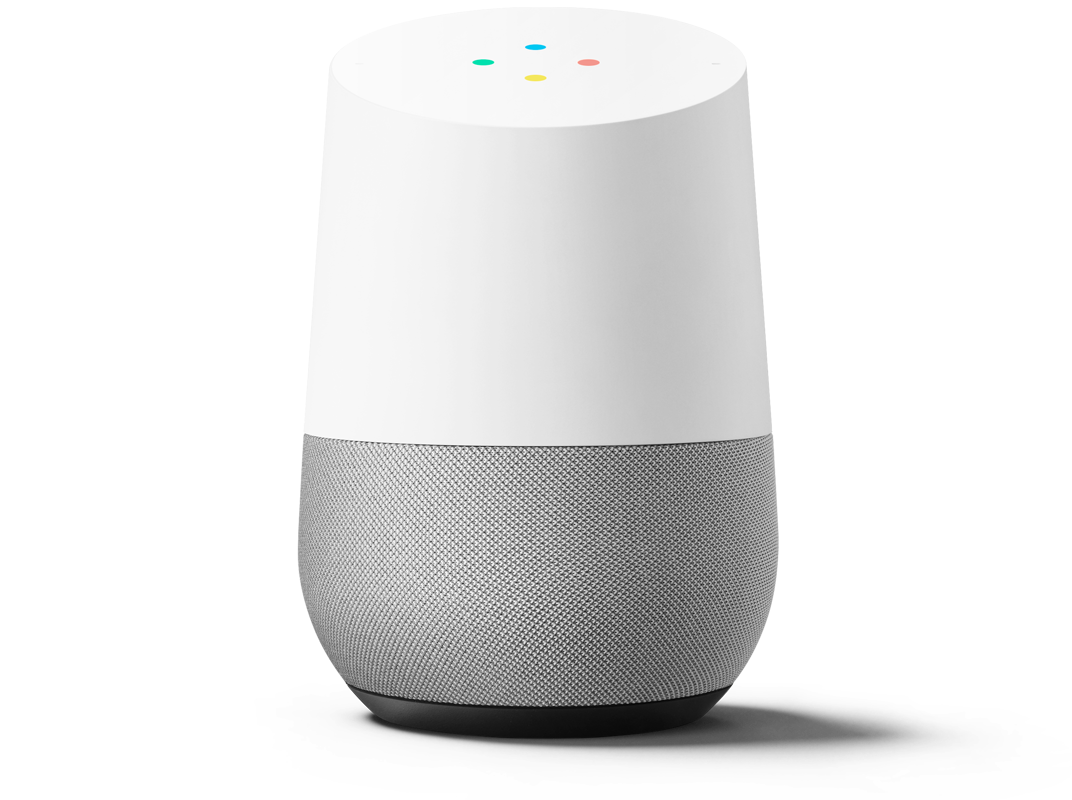 Design that speaks for itself.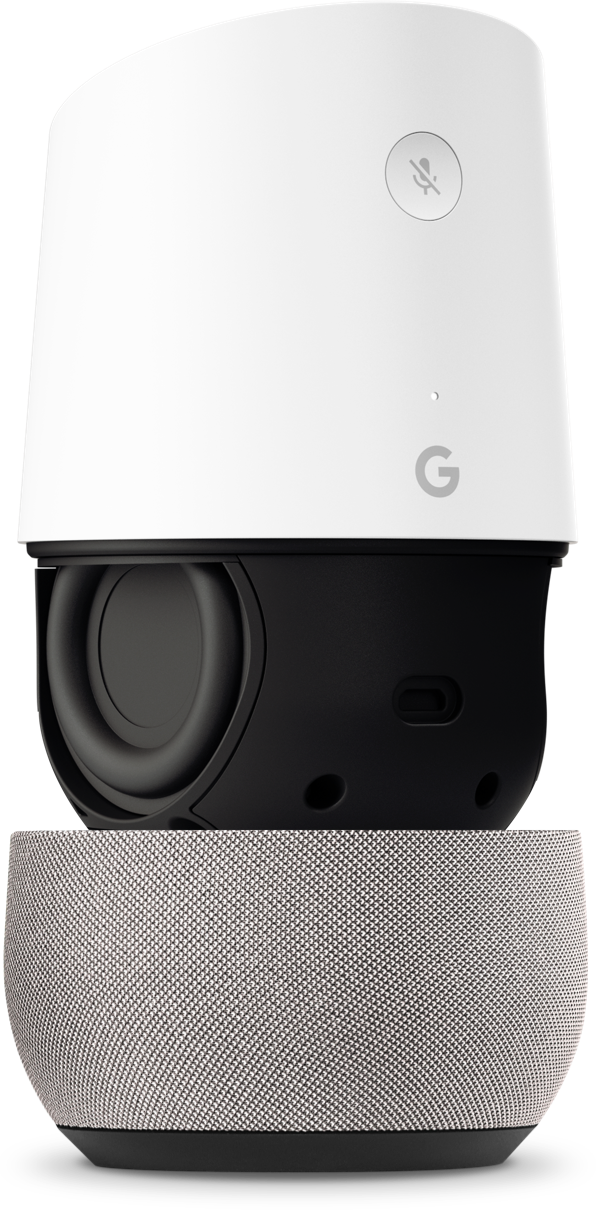 Far-field voice recognition.
Far-field microphones and industry-leading natural language processing ensure Google Home hears you reliably.

Multi-room capability.
Multiple Google Home devices can be grouped together to enjoy the same song in every room.

Customizable bases.
Optional base accessories allow you to customize Google Home with a simple twist and pull.

Touch controls.
The top touch surface gives you total control, and a mute button lets you put Google Home's microphones on standby.

Hi-Fi speaker.
An integrated high-excursion speaker delivers crystal-clear highs and rich bass.

Style your Home.
With bases available in seven colors, you can make Google Home fit with any space and decor.