Baseus iPhone 7/7 Plus Lightning to 3.5mm Earphone Adapter
Free Shipping
Cash On Delivery
Baseus iPhone 7/7 Plus Lightning to 3.5mm Earphone Adapter Audio Jack Extender Compatible with IOS 11 for Charging & Listening Music.on coating. At one end, the cable is equipped with a Lightning (Male) plug, and on the other end - miniJack 3.5 mm and Lightning (Female). The accessory is equipped with an IC chip, which provides high-quality transmission of the audio signal.
Specification:
2 in 1 lightning headphone and charger adapter - Lightning to 3.5 mm Headphone Jack Adapter + Apple Female Adapter was particularly designed for iphone 7/7 plus for charging and listening music at the same time.
Warm Tips - CALL and VOLUME control are Not Support.Our products can work with IOS 10.3;IOS 11 system.Audio connection of iPhone 7 connector transfer to 3.5mm tie-line makes you enjoy 3.5mm earphone at will.Before using you should make the adapter connect the earphone and cable first and then connect the iPhone.
iPhone 7 lightning adapter New version - 1.5A charging Ports compatible with all devices that have a lightning connector and support verson under IOS 10.3, including iPod touch,and iPhone. Data transmission function is Not Supported.
Clear Sound & Low Noise - Built-in decoding chip enables fast reading of mobile phone audio data through stable and rapid transmission.Transmit in high code rate with a less noise and better fidelity of sound.
Package Content:
1x Baseus CALL32-01 Adapter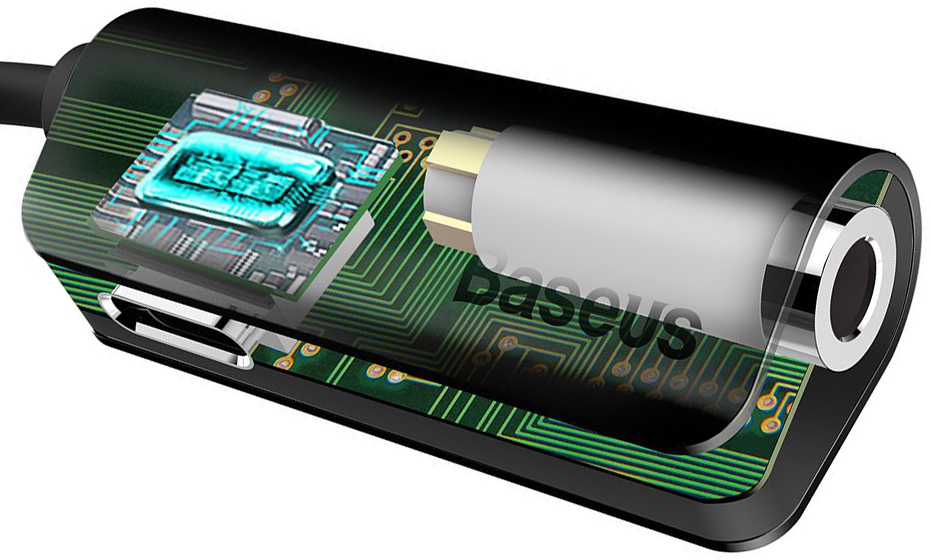 Do not limit yourself
The Baseus L32 adapter cable will allow you to expand the possibilities of simultaneously using your device with the Lightning connector, especially when it is presented in the device in a single version. With this adapter, you can simultaneously enjoy your favorite music by connecting audio equipment with a miniJack 3.5 connector and charging the playback gadget from RAM, RAM or a portable battery.